Richard G. Peterson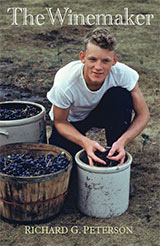 We are pleased to offer you two wonderful wines, Brut Rosé and Pinot Noir, from California legend Richard G. Peterson.
Dick Peterson has been an innovator in the California wine industry since the 1960s. As a young man, he produced novel products such as the first wine cooler for Seagrams and Gallo's Hearty Burgundy. He was pivotal to the success of a portfolio of wineries, including Beaulieu Vineyards with Andre Tchelistcheff, the Monterey Vineyard, Atlas Peak Vineyards and Folie à Deux Winery. Dick invented many techniques still in use today, such as the "bung-and-roll," the practice of rolling a barrel to prevent the wood bung from drying. Scientist Peterson proved that winemakers do not need to "top off" barrels of wine, because the space between the wine and the barrel is, in fact, a vacuum rather than air, so the wine cannot oxidize as feared. Perhaps his greatest invention was the steel barrel pallet, which allowed barrels to be stacked higher and more securely. In response to a relatively recent threat to our vineyards, Dick developed the "DP Screw," which delivers antibiotics to vines stricken with Pierce's disease. It's no wonder that Dick Peterson's hero is Ben Franklin: "I've read everything about him!"
We are thrilled to celebrate Dick Peterson's contributions to the California wine industry with two limited production wines, and we are committed to creating a truly remarkable vintages of these wines for years to come.
Learn more about:
Richard G. Peterson About Champagne Champagne Terms
Press & Accolades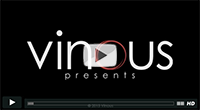 A Conversation with Richard Peterson
"About a year ago, Peterson's publisher contacted me and asked if I would write the back flap for Peterson's book, The Winemaker. I had never met Peterson, but his publisher started sending me chapters to read and I was totally engrossed. I think you will find his story compelling on many levels."
- Antonio Galloni, Vinous, November 2015 (watch video)
Richard G. Peterson's The Winemaker
"Peterson's 50-plus years in the wine industry have created a rich legacy from a time when people were drawn to the wine industry by intelligence, creativity, and inspiration - a challenge to see how things could be made better, done better."
- Napa Valley Register, August 2015 (view article)