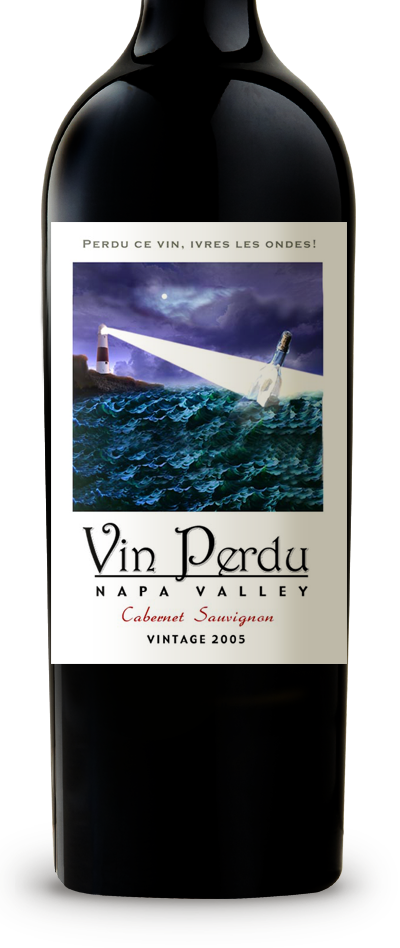 Vin Perdu
2005 Vin Perdu Napa Valley Red Wine
Vin Perdu can be translated from French as "lost wine". But it is also a reference to one of the great French culinary contributions to the world: Pain Perdu (literally, lost bread). When a baguette is a day old (and quite state), it becomes eligible for transformation into a wonderful breakfast - thick slices of bread soaked in an egg/sugar batter, then fried into "French Toast"! The sizzling butter and toasty caramel aromas revive the lost art of cooking from scratch.
The Wine
The 2005 blend is a great combination of our Napa Valley Cabernet Sauvignon, Cabernet Franc and Merlot.
WINE ENTHUSIAST
2006 Vintage
Cellar Selection. Wine Enthusiast.